MASTERCUT®
Efficiency and precision. Whenever it counts.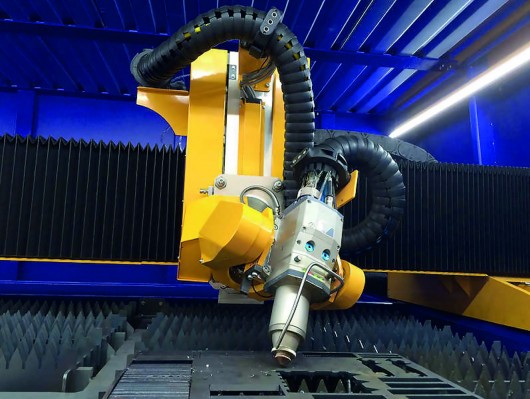 MASTERCUT® CUTTING SYSTEM
The MasterCut® cutting system is an extremely flexible and robust flame cutting system for a wide range of cutting tasks with oxyfuel or plasma. This system makes our production many times faster and more economical.
The CNC-controlled machine offers high-quality 2D and 3D blanks with bevel cuts, thus enabling efficient weld seam preparation. When using plasma for the arc cutting process for cutting metals, a high cutting accuracy is achieved.
We manufacture for you:
Cuts with plasma up to 40mm Steel
Cuts with oxyfuel up to 200mm Steel
V- and X-seams as well as Y- or K-seams
Bevel cuts up to 47°
In the hundredths of a millimeter range thanks to fully automatic correction of inaccuracies
In multi-torch operation with up to 6 tools